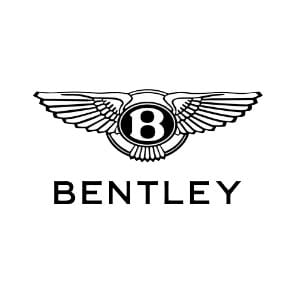 Classic 1924 Bentley - Restoration
This is in fully operational Classic 1924 Bentley, which has some great tails of its journeys. This 1924 classic has been in the clients family for a very long time, which was delivered to our detailing studio for one of our tailor-made Classic detailing packages.
This particular classic is part of a classic car collection, which consists of a Silver Shadow Rolls Royce's and a number of old and new Bentley's, as well as other vintage and modern cars, which we have the privilege to look after.
Due to the condition of this classic lady, and getting an understanding of what the client was looking for.
As a result, the client informed us that they wanted to be able to show this 1924 Bentley at shows and Concours events.
It was then agreed with the client to put together a detailing package that not only meet the clients needs, but was also sympathetic to the age and condition of this particular car.
Work That was carried out
A full 5 days of work was carried out on this classic 1924 Bentley, to bring it back to its former glory, but first we had to carry out our standard pre detailing inspection and preparation.
When the pre detailing inspection and been completed, We then started a deep cleaning operation, which was due to years of muck and grease that had all built up, all of which was in need of a good clean.
These kinds of vehicles cannot be washed in the normal manner. this meant that this whole process had to be done in a slow and sympathetic way to ensure that no irreputable damage was done to the paint work, and other delicate surfaces, resulting in a slow careful and delicate cleaning process.
The engine bay was fully degreased, and cleaned, as well as all of the brass and copper parts of the engine, were all cleaned and polished.
The Fenders were polished, as well as the front wheels removed cleaned. Leaf spring leather covers cleaned and protected. Roof cleaned and re-dyed, with 2 coats.
The wood cleaned and waxed. Exhaust rubbed down/Keyed then high temp sprayed/ painted
All exterior metal work including the nose were fully cleaned and polished.
All of the exterior metal areas, as well as the green leather covering of the car's cockpit were cleaned and polished.
It was important that we should keep the finish in keeping with the age of this particular Bentley, So, in this particular case we were not looking for perfection on this lady, as the client wanted it to keep it's old look but improve her.
For more information on our Detailing, Ceramic Coating & Paint Protection packages, including our PPF application service.
Contact us by using the link button below