Reviews and what Our Clients Are Saying
Each of the reviews we receive at Marque One Detailing is equally as important as the last.
As a family business, we see that working on your vehicle is a matter of trust, as a core principle of ours we work in partnership with our clients.
At Marque One, we see ourselves as your professional partner, someone who has developed and implemented a personalised and integrated concept that exactly suits your requirements.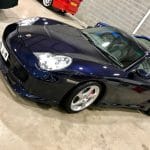 "Phenomenal job on my 911 turbo . Hard working and honest . I highly appreciate the cracking work as ever "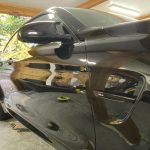 "Absolutely first class very informative carried out PPF and ceramic treatment to my M4 . With collection and return delivery. New Car that came back looking better than delivery from BMW's showroom. With full attention to aftercare and recommend products and guidance to maintain the " Look". I would absolutely recommend"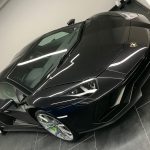 "This Lamborghini S Roadster was Detailed yesterday by Marque One Detailing & guys I can tell you he knows his stuff" - Tom Hartley, Super car specialists (Via- Instagram)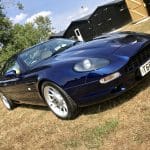 "Mark did a fab job on DB7, it looks new! " Anton Woodward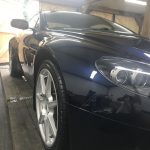 Fantastic service - great results. Mark is very knowledgeable and was able to give me good advice. Highly recommended - Google review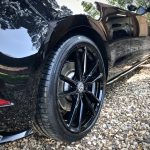 Mark is incredible at what he does, being an amazing bloke at the same time. He took the time to get to know me and the car before recommending a package that suited me. The car was turned around amazingly quick, even more tricky given it's black and returned better than when it left the showroom. It exceeded all my expectations. I can't recommend him enough and will definitely use again.- Google review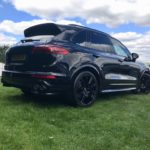 Had all of my most recent cars polished and coated by Mark. the cayenne was recently bumped in the rear initially causing a fair bit of damage to the paint, after it had been in for estimate most of the damage was removed after a wipe/wash down even the body shop could not believe it. A real credit to the products Mark chooses he may not be the cheapest but as i have found out in the past you get what you pay for my advise is to pay the little extra and give Marque one a try you will not be disappointed (Via Google reviews)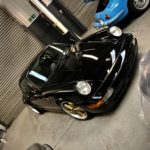 I can't say enough good about this company. The service and professionalism is second to non backed by amazing results that can only be achieved by someone with a true talent and eye for detail. My cars paintwork has been challenging to say the least and Mark has achieved where others have failed, delivering a finish that has far exceeded my expectations. I thoroughly recommend these guys... (Via Google reviews)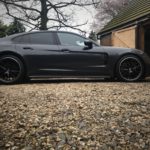 I wanted a full detail and ceramic coating completed on my Panamera…. I needed to look no further than Marque One Detailing. After inspection, Mark gave me a step by step guide of what was needed and how he would do this… Not only that, he also explained the "science" behind the products he would use. His knowledge, ability and overall passion for what he does really does show in the results. The car is now immaculate and has the protection of the ceramic coating on the bodywork, windows and wheels. Mark also provided me with a detailed after care guide. Five star service from start to finish - Via Google and FB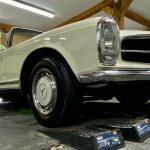 Top detailer, latest products, specialist high end cars. - Via Google reviews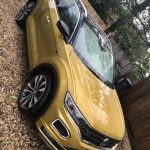 Thank you Mark for the wonderful ceramic coating done on my car. Always available to answer any questions and a professional service at a great price 🙂 - (via Google reviews)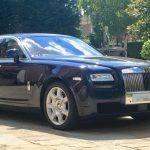 "Outstanding service, my cars look better than when purchased from Roll Royce, Range Rover and Aston Martin, Mr Stabbs attention to Detail is second to none, I highly recommend him to every one'"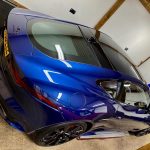 "I had my pride and joy, my Jaguar F Type Ceramic Coated, by Marque One Detailing, Mark was a very easy person to deal with and always responded to my questions about the process clearly and concisely and kept me informed of what stage he was at. The car looked stunning when I went to pick it up, he had done an amazing job.  I can't recommend his services enough, and I would certainly have no issues if I needed to use him again at some point in the future"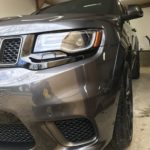 "I am absolutely BLOWN away by the car. It is incredible mate. I really am very thankful for you to look after me. And the rattle is gone so you must have shifted the stone"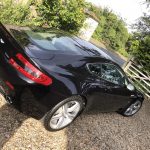 Mark used his magic and transformed what was a pretty poorly looked after paint job on my Aston into it looking better than the day it came out of the factory. The shine is so deep now and there are no longer signs of the blemishes or swirls that were there before Mark worked on it. I knew it would look once he had finished but he has surpassed all expectations. Thank you for all your hard work, effort and expertise. Totally stoked! - Google review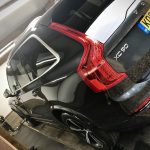 I can 100% say that Mark's quality of work is the very best. Coupled with great customer service and willingness to listen to needs, and action them, makes for a perfect combination. Most importantly the cars looked amazing and surpassed expectations. Marque One Detailing will be our go-to company from now on.  - Google review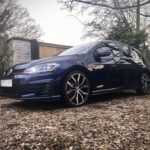 First class customer care and amazing end product - always good to deal with such enthusiastic and knowledgeable artisan service providers - (via Facebook)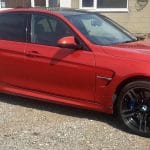 Superb effort and attention to detail on my BMW M3. Now looks better than ever. (via Facebook)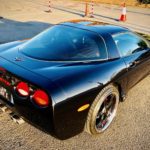 Marque One Detailing's  attention to detail is absolutely sublime. The care and effort to please there customers is second to none. Highly recommended. - (Via Google reviews)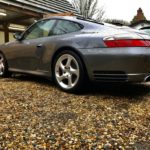 Really appreciated, your service is impeccable ……. From the time in my industry of 33 years I can say that so long as a product is of high quality, then the company that can add an impeccable service to this will be extremely successful and win over its competitors. You've gone above and beyond in my expectations Mark. - Via Instagram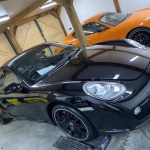 Mark detailed my Porsche Cayman S Black Edition. Car delivered with paintwork in very poor condition - I was considering a re-spray to some areas such as the bonnet. Mark managed to restore the paintwork to a deep lustre, smooth and amazing look. Looks like a new car. I went for a very high spec ceramic coating on the body, wheels and glass. The interior was also professionally cleaned, sealed, restored. All protected for years of future motoring. - Via Google reviews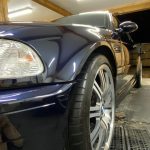 I took my 2005 E46 M3 Coupe to Mark for bodywork paint correction and what an amazing result he achieved, the paintwork is now really clear and glossy and the blue fleck stands out more than ever before. The overall appearance has been improved immensely and I thought I kept a really clean car. I'm very impressed with the work done and would recommend Mark to anyone who is thinking of having any detailing work done on their pride and joy. - (via Google reviews)
For more information on our Detailing, Ceramic Coating & Paint Protection packages, including our PPF application services,