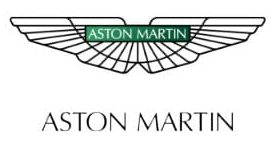 Aston Martin DBS – New Car Package With A Full Ceramic Coating
This Aston Martin DBS gets a New Car Detailing Package, finished off with a full IG UK Kenzo ceramic coating.
Our new car detail package, includes a full ceramic coating application, as well as all of the wheels being removed and coated, followed by a full glass and exterior and interior detail.
This particular beauty is one of the best colours for this particular car and the coating will protect this Aston Martin DBS for 5-7 years, if not more if looked after correctly.
Work That was carried out
However before we could start to give this Aston Martin DBS, it's New Car Detailing Package. we had to carry out our standard pre detailing inspection and preparation.
All vehicles MUST be fully decontaminated and polished before an application to ensure that the coating can fully bond to the surface.
Polishing the paint before an application is paramount to the overall finish, if the paint is not polished the ceramic coating will 'lock in' swirled paint. Leaving a sub-standard finish.
Prior to any ceramic coatings application Marque One Detailing will undertake the following steps to ensure the paint is perfectly prepared for the coating.
These steps are undertaken on every ceramic application, this is known as the 'preparation' stage.
Preparation stage 
Full safe wash
Clay bar
They-take
Water spot removal
Iron fall out remover
Paint depth analysis 
Colour Range Index  (CRI) inspection
1,2 or 3 stage paint correction
Panel wipe
Coating application
24 hour cure time
Pure water rinse and dry
New car package
Even brand new vehicles need the preparation stage prior to coating.
Significant time is saved as generally the car has minimal defects within the paint that need correcting so a single stage polish is all that's needed.
Black ceramic Coating Package
Kamikaze Collection ENREI a state of the art 2-stage sealant for the ultimate in protection & gloss whilst further increasing the hydrophobic properties and extending durability to between 3-7 years. 9H Hardness and extra gloss finish or
IGL Kenzo 10 H hardness and extreme durability 
For more information on our detailing, Ceramic Coating and Paint Protection packages, Including our PPF application service
Contact Us By Using The Link Button Below