1971 Aston Martin DBS V8 - 2019 Warren Classic Winner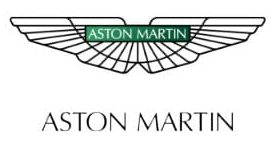 1971 Aston Martin DBS V8 - 2019 Warren Classic Winner
Marque One Detailing had the privilege and honour to be asked by Richards of England to prepare this wondaful restored 1971 Aston Martin DBS V8 Fuel Injection, Automatic, Left-hand drive for the Salon Privé shown held at Blenheim Palace, on Thursday 5th to Saturday 7th September 2019
Back Ground
This car (DBSV8/10345/LCA) was delivered to Richards of England as a complete and running car.
Following the disassembly by Richards of England's, the car has undergone chassis and metalwork of the highest standard .
402 originally made, just 43 Aston Martin DBS V8s were registered in the UK last year.
Only 3 DBS V8's were ever manufactured in "Cricket White". Of the three, only one was ordered with bottle green leather trim, which offers a stunning contrast.
Work That was carried out
The Detailing Package Used
A full wash, decontamination was undertaken. All panels were then wiped down with a de-greaser to allow us to see a clear picture of the paint using a Colour range index light.
A paint depth gauge reading was taken over each panel, which resulted in high levels of thickness of paint been recorded, that enabled us to cut down safely – this is the most important part of paint correction.
Exterior
The paint had a few pig tails left over from the paint shop in some areas, which where sanded to ensure complete removal.
The final polish been achieved. The paint was then cleansed, sealed and IGL waxed to finish.
Rubbers 
Rubbers were cleaned and treated using Swissvax products leaving a fresh new look, not glossy black like most other rubber treatments.
Wheels
Wheels were cleaned and sealed with all arches dressed.
Glass
Fully polished and cleaned using IGL products
Engine bay
Full de- grease, all rubbers and plastics treated
Interior  
Interior was fully cleaned with steam and Colourlock products to ensure the leather was looking its best.
Glass and plastics were fully cleaned and wiped down to match. Hoover to finish off with
For more information on our Detailing, Ceramic Coating & Paint Protection packages, including our PPF application service.
Contact us by using the link button below