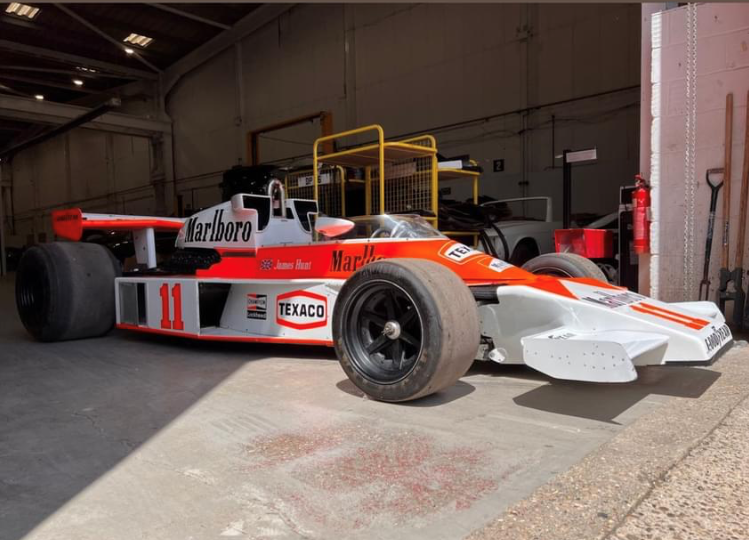 This absolute legend came into our detailing studio from the "James Hunt Foundation" to get a tidy up and polish, prior to being delivered to Silverstone, as a show car for this year's British Grand Prix.
This actual F1 car was one of the cars that were used in filming of the film "Rush" in 2013, the taped areas on the car were were for mounting the cameras during the filming of the film.
Rush is a 2013 biographical sports film centred on the Hunt–Lauda rivalry between two Formula One drivers, the British James Hunt and the Austrian Niki Lauda during the 1976 Formula 1 motor-racing season.
When not at shows and Concours', this particular legend of a  F1 car, – which is on loan from the brilliant "James Hunt Foundation" , home is in the main reception area we have the pleasure to share with Pennings UK at there specialist car renovation centre in  Milton Keynes
To find out more about Marque One Detailing's Ceramic and Glass coating packages, in addition to our other bespoke detailing packages which includes our PPF, Car Wrap and Paint Correction packages, and much more.
Why not visit our website through this
 link
, or you can also register your interest by clicking on this
link
, to unlock a whole new world in paint Protection, and much more.
If you whish to talk to our Master Detailer Mark, then simply pick up the telephone by calling 07548675497 for an informal chat about what you are looking for, and wish to achieve.
For more information on our Detailing, Ceramic Coating & Paint Protection packages, including our PPF application services.
Contact us by using the link button below