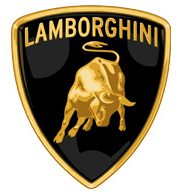 Lamborghini Huracan Evo - Ceramic coating detail
This Lamborghini Huracan Evo came to our detailing studio for a full 3 stage polish and a 3 stage Alien magic Ceramic coating detail package
On inspection as part of our standard pre inspection, which we carry out on any car we work on,
It was found that the paint on this Lamborghini needed a lot of work, before we could apply the ceramic coating, as there were a lot of  Swirls in the paint work.
This is caused by bad polishing techniques, as well as a dullness to the paint.
Work That was carried out
However, before we could start work on bring paint work of this Lamborghini Huracan EVO  back to its former pristine best, we carried out our pre detailing preparation process, which included the following
Washing
Hand washing, Drying, In depth decontamination,
Inspection
Paint depth readings, Pad and polish choice,
Post polishing inspection.
Sealants. Waxes,
Final rinse,
Wheels,  Glass, Engine bay cleaning.
When this was completed we started to implement our "Special Signature" Ceramic Coating detail package, which includes the following.
Kamikaze Collection Ziapang a state of the art self-healing 3-stage sealant for the ultimate in protection & gloss whilst further increasing the hydrophobic properties and extending durability.
Kamikaze/ IGL window seal – Guaranteed for 35,000KM 
Kamikaze/IGL Wheel seal, callipers would also be sealed.
IGL carpet scotch guard, Carpet seal repels dirt and moisture
Colour lock leather balm and anti-abrasive sealant. Designed to replace lost moisture, the sealant protects against abrasion and colour transfer as well as UV rays
This package contains all the above plus under vehicle cleaning and all painted areas on the vehicle being coated, i.e. door shuts and centre console. This package is aimed at clients that want the pinnacle detail or show/Concours vehicles.
As well as working on all wheels, arches, glass, exhaust, callipers and tyres were also cleaned and coated. One of the best looking cars we have done for a while.
For more information on our Detailing, Ceramic Coating & Paint Protection packages, including our PPF application services.
Please call us on 07548675497
or 07840039615 | Email us on mark@marqueonedetailing.com
Or you can use our contact form on the contact us page